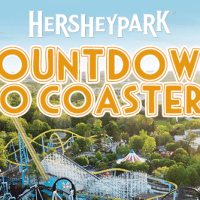 Listen this week for the Hersheypark sounder!
When you hear the sounder, start counting each song that plays.
We will let you know when to stop counting and to call.
Be caller 10 and tell us how many songs played. If you are right, you win a family four pack of tickets to Hersheypark.