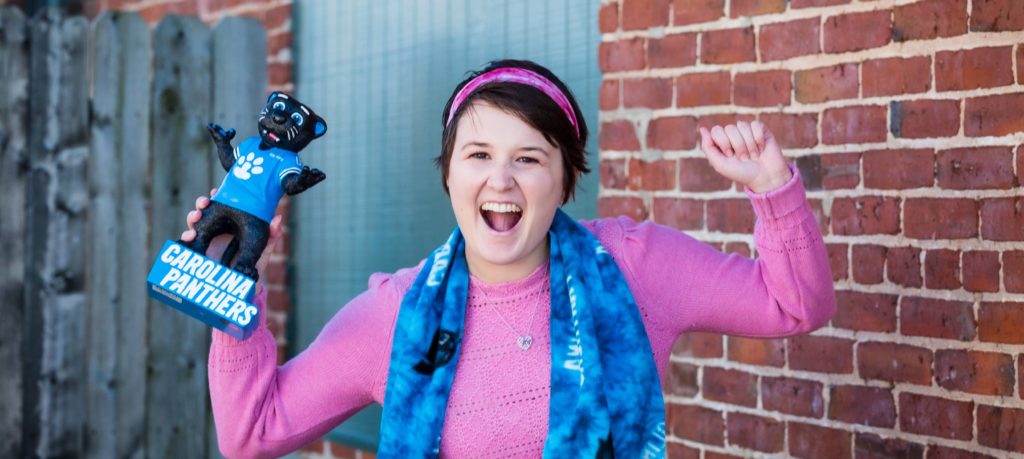 Listen to Kati, Monday – Friday,  from 3:00 pm – 7:00 pm
Hi! I'm Kati and I grew up in North Carolina and have been there my whole life until now! I've always wanted to explore and live in another area, and I'm excited to be here! I love sports and I am a HUGE Carolina Panthers fan! Since I went to Appalachian State University in NC, I will always support my App State Mountaineers (roll 'neers)! I met my husband at our college radio station, and he's the best!
In my free time, I'm basically a grandma and love to read books and crochet blankets. I love to be outside with my dog Blu, a Bluetick Coonhound! I not only love listening to music, but I'm a musician as well (I play bass, guitar and I sing). Thank you so much for listening and welcoming me into this wonderful area!
Hit me up anytime on Facebook or Instagram @KatiWAYZ, or in the studio 888-950-1047!